TRANSFER SERVICE
We are currently able to provide transfers for Atco mowers (as shown below). These are suitable for all Atco mowers made from the 1920s onwards.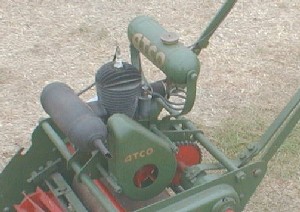 The transfers are available in two sizes (large and small) priced £4 each to include postage and packing.
All cheques should be payable to "The Hall & Duck Trust".